---
Chinese A-shares vs developed and emerging stocks
Rebased to January 1, 2010
The recent falls came after Shanghai shares climbed 150 percent in the year to June, outperforming all other emerging and developed markets.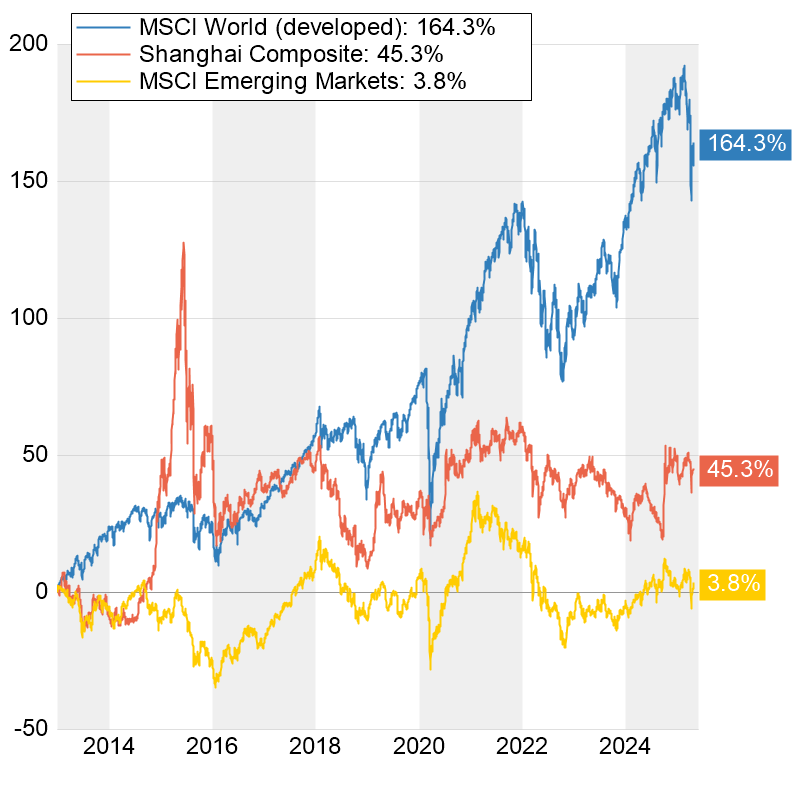 Stock indices
Shanghai Composite Index and Shanghai Shenzhen CSI300 Index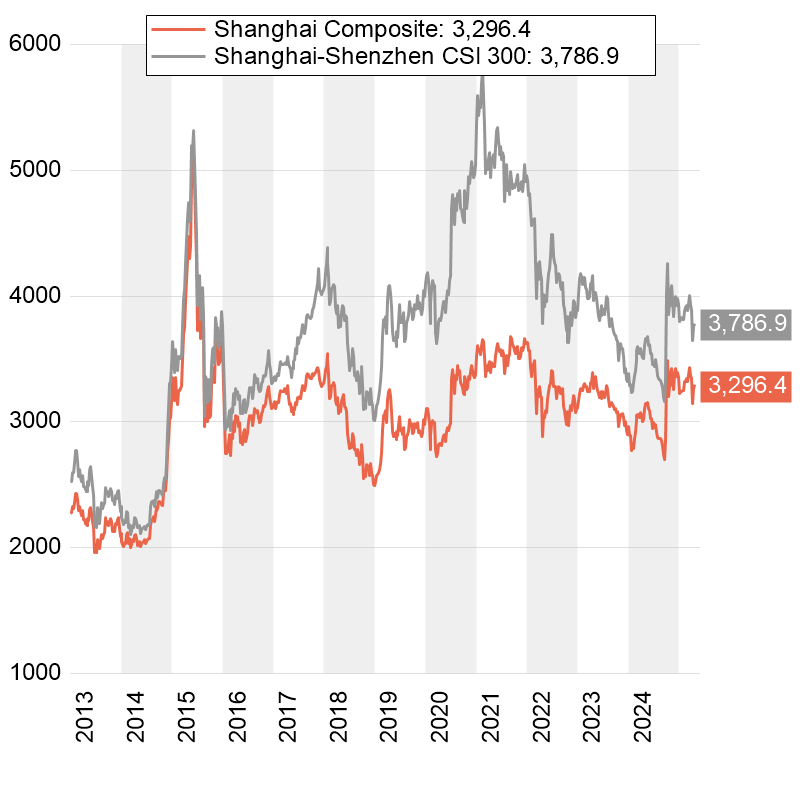 Market capitalisation
In million U.S. dollars
No more than 2 percent of the Shanghai-Shenzhen market is owned by non-residents.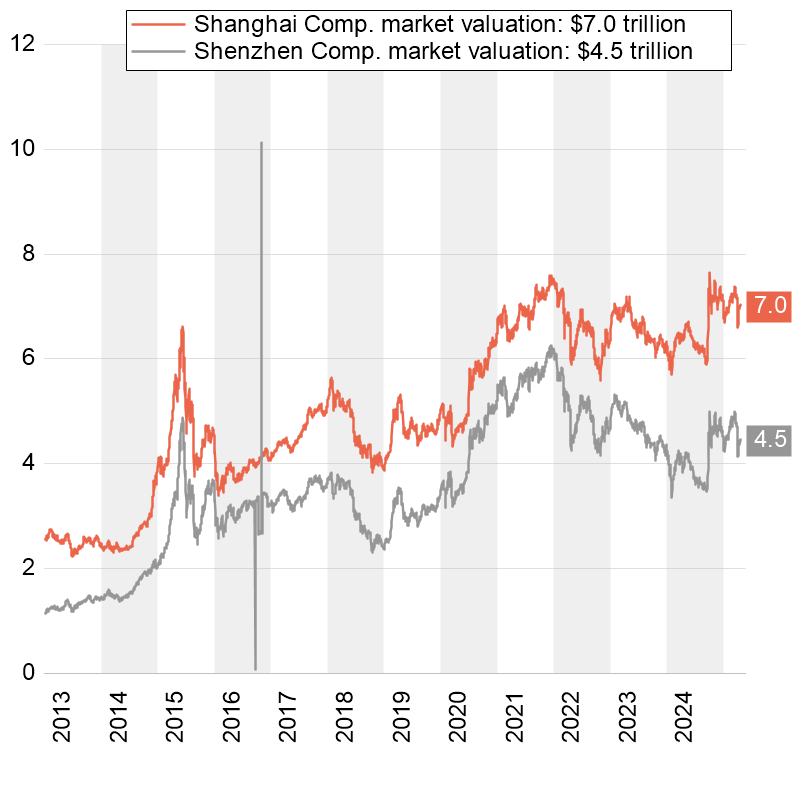 Price-to-earnings ratio
The drop has left the Shanghai composite index's price-to-earnings ratio at around 100, still higher than a year ago.
Source: Thomson Reuters Datastream